Your Complete Guide to Ecommerce SEO for Online Stores in 2023
Search engine optimization (SEO) is crucial for any ecommerce business looking to increase visibility and generate more sales online. With over 3.5 billion searches performed each day, SEO can help you tap into this demand and direct qualified traffic to your online store.
This comprehensive SEO guide for ecommerce breaks down everything you need to know to optimize your website and content to rank higher in search engines like Google. We'll cover important topics like keyword research, technical SEO, content optimization, link building, and more.
Whether you're just starting out with ecommerce SEO or looking to improve existing efforts, this guide will provide actionable tips and strategies to help your ecommerce business succeed online. Let's get started!
Why Ecommerce SEO Matters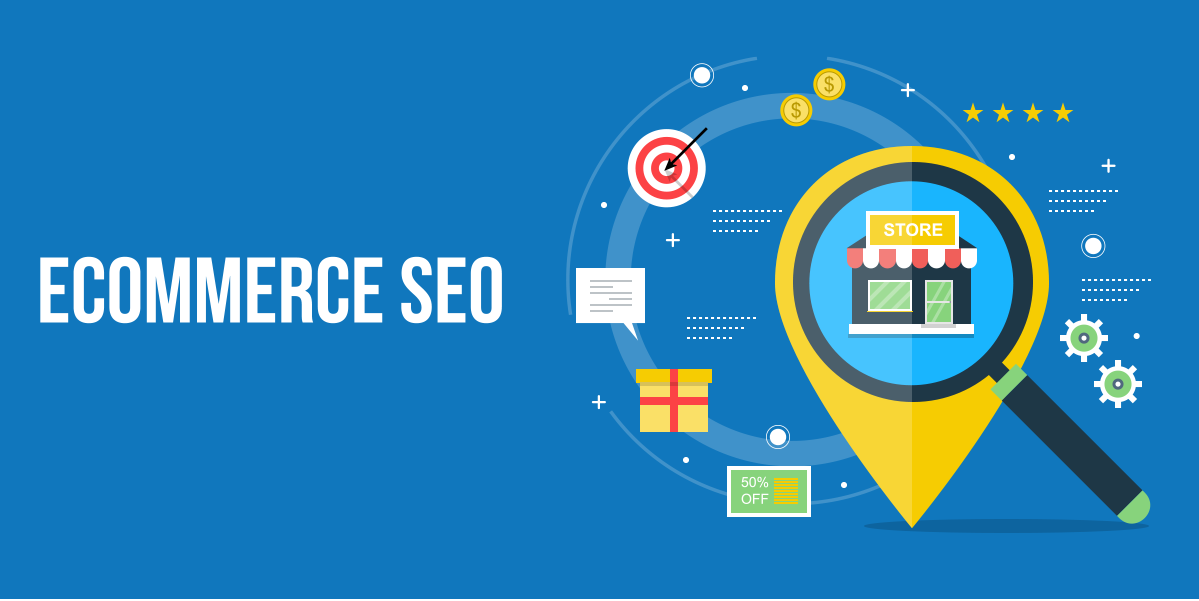 SEO is the process of improving your website to rank higher in search engine results pages (SERPs) for relevant keyword searches. The higher your pages rank, the more visibility your ecommerce store will have in search engines.
This increased visibility and traffic from SEO can provide tremendous benefits for your online store, including:
Increased Site Traffic – By ranking higher in search engines, your website will get more targeted organic traffic from people searching for your products or services. More traffic means more potential customers.
Boosted Brand Awareness – Appearing on the first page of Google for your brand name or product keywords can greatly improve brand visibility and recognition.
Improved Conversion Rates – Visitors from SEO tend to convert better because they are actively searching for what you offer. Higher rankings mean more high-converting traffic.
Lower Cost Per Acquisition – Free organic traffic from SEO provides a better return on investment than other paid channels like PPC or social ads. SEO traffic quality is excellent.
More Sales & Revenue – Most importantly, the combination of more traffic and better conversions leads to directly generating more sales and revenue for your business.
SEO is an essential component for success with ecommerce. The more optimized your site and content is, the better you can compete in search engines against competitors in your space.
Make SEO a core part of your ecommerce marketing strategy if you want to maximize reach, boost sales, and get ahead online.
SEO Basics: How Search Engines Work
Before diving into specific ecommerce SEO tactics, it helps to understand the basics of how search engines like Google actually work.
At a high level, here is the process search engines use to deliver results:
1. Crawlers Search and Index the Web
Search engine crawlers (also called spiders or bots) continuously crawl the web looking for content to add to the search index. They follow links to discover new and updated pages. Crawlers grab page content and information to be indexed.
2. Algorithms Process and Rank Web Pages
Algorithms evaluate web pages in the index, analyzing things like relevance, authority, performance, design, and more. Different weighting is used to determine which pages are most important for a search query. Pages are ranked accordingly.
3. Optimized Pages Show Up Higher in SERPs
When a user performs a search on Google or Bing, the engine scans its index and displays the pages deemed most relevant and authoritative in milliseconds. Higher ranking pages show up closer to the top of the first page.
4. Users Click Organic Search Listings
Searchers browse organic listings and click on pages that match what they are looking for. Clicks send targeted, SEO-driven traffic to websites.
5. Websites Convert SEO Traffic into Customers
Sites with well-optimized pages convert search engine traffic into goal completions like email signups, purchases in your store, phone calls, and more. Quality SEO traffic drives business growth.
Understanding this sequence of events and how you show up in results is key for SEO success. Now let's look at specific best practices to optimize different elements on your store.
Essential Ecommerce SEO Components
Comprehensive ecommerce SEO requires optimizing many elements on your website for search engines and customers.
Here are the key components you need to focus on:
Technical SEO
Having a technically sound website is the foundation of good SEO. Make sure your site follows these technical best practices:
Fast Load Speeds – Optimize images, minify code, use caching, and enable compression to accelerate page speeds. Faster sites rank better.
Mobile Optimization – With over 60% of searches on mobile, ensure your site is mobile-friendly and using responsive web design.
Indexability – Allow search engine crawlers to easily access and index all pages by avoiding roadblocks like noindex tags, robots.txt blocks, poor site architecture, etc.
Structured Data – Use schema markup on product pages to add rich snippets that can appear directly in SERPs. Helps click-through-rates.
Sitemaps – Create XML sitemaps to guide search engines to all important pages on your site. Make indexing easier.
Strong Hosting – Invest in robust, reliable web hosting to keep your site stable with good uptime. Site outages hurt SEO.
Optimized URL Structure – Use descriptive categories, keywords, and hyphens (-) in URL paths to define page content better for search engines.
Internal Linking – Link pages and content together internally to pass authority around your site and show relevance between related content.
Technical SEO establishes the foundation upon which your ecommerce SEO efforts can thrive. Don't ignore it.
Content Optimization
Optimizing your product and website content is hugely impactful for SEO. Ensure your content follows these best practices:
In-Depth Pages – Create detailed, long-form product pages going deep into specifications, benefits, visuals, etc. More content = more keywords.
Keyword Optimization – Research target keywords and optimize pages to rank for them while providing an amazing user experience.
Header Tags – Properly utilize heading tags (H1, H2, H3) to structure content logically around your keywords.
ALT Text – All images must have descriptive ALT text the blind can understand for accessibility and SEO benefits.
Quality Content – Offer engaging, useful content written by experts. Helpful, unique content performs better in search.
Page Speed – Faster loading, lighter pages mean better user experience, lower bounce rates, and higher SEO value.
Multimedia – Incorporate other media like videos on product pages to improve engagement and dwell time.
Optimizing your website and product content for keywords and relevancy is critical for ranking higher and converting searchers.
Local SEO
For ecommerce stores with a brick-and-mortar component, optimizing for local SEO is extremely beneficial. Tactics include:
NAP Listings – Have a consistent business Name, Address, and Phone number listed across directories like Google My Business, Apple Maps, Facebook, Yelp, and dozens more.
Google My Business – Claim and optimize your free Google My Business listing. Add photos, opening hours, services, and reply to reviews. Critical for local pack rankings.
Review Generation – Build up authentic reviews on Google, Facebook, and across networks. More positive local reviews improve local SEO rankings.
GMB Posts – Frequently post updates, offers, events, and news to your Google My Business listing. Keep it fresh and engaged.
Citations – Earn high quality local citations (directory links) pointing to your site across the web. Citation consistency and authority boosts local results placement.
Ranking in the Local Pack and Map Packs can send tremendous store traffic. Tap into this opportunity with location-based optimization.
Link Building
Link building remains one of the most important ranking factors used by search engines. Here are powerful strategies to earn high value backlinks:
Outreach – One of the best ways to acquire organic backlinks is to personally reach out and pitch non-competing websites in your niche to link back to your content. Offer value in exchange for the link.
Guest Posting – Creating and publishing guest posts on authority sites related to your industry is an excellent way to gain contextual backlinks. Make sure guest posts offer unique value for their audience.
Partnerships – Partner with complementary brands to link to each other in relevant contexts. Co-marketing campaigns, brand ambassador deals, and influencer partnerships open up link opportunities.
Link Insertion – When you land a link from a strong site, find a way to then get that page linked internally on their site for double the SEO value. Ask them to link deeper or offer additional related content.
Broken Link Building – Find broken links on high authority pages linking to 404s. Create relevant content that fixes the broken link and pitch the page owner to link there instead. High success rate.
Securing links from authority domains signals search engines your content and brand offers real value. Make link building part of your ongoing SEO strategy.
Step-by-Step Ecommerce SEO Process
Now that you understand the key components of ecommerce SEO, here is the step-by-step process to follow for maximum search engine optimization:
1. Research Target Keywords
The first step is researching relevant keywords and search terms you want to rank for. These become the foundation of your SEO efforts.
Use keyword research tools like Google's Keyword Planner, SEMRush, or Moz Keyword Explorer to find high-value keywords aligned with your products. Identify search volume, competition levels, and commercial intent to select terms that make sense.
Ideally combine head keywords (single broad words) with more specific long tail keywords for the best results. For example, an outdoor retailer would target [sleeping bags] along with long tail keywords like [cold weather 0 degree sleeping bags].
Conduct keyword research upfront to inform content development and on-page optimization later.
2. Perform an SEO Competitive Audit
Next, analyze your site's current presence and how it compares competitively against other top-ranking sites for your target keywords.
Use a tool like SEMRush to audit metrics like:
Current keyword rankings and SERP features
Page speed load times
Site crawlability and indexation
Backlink profile evaluation
Competitor domain/page authority and links
The audit provides key intel to identify weak areas to improve and strengths to maintain moving forward in your SEO strategy.
3. Optimize Website Technical SEO
With keyword targets defined and audit insights gathered, begin optimizing your site's technical SEO foundation.
Follow the technical best practices outlined earlier like improving site speed, enhancing structured data, upgrading hosting, creating XML sitemaps, and more.
Technical SEO establishes the infrastructure for search visibility before layered optimization.
4. Create Optimized Content
Next, shift focus to your website content and pages. Expand thin product descriptions into deep, engaging pages optimized for specific keywords.
Make sure to:
Structure content logically around target terms
Incorporate related keywords throughout
Format with heading tags and clear CTAs
Include multimedia elements
Write long-form content over 2,000 words in length
Help readers by offering truly useful information
Remember: Great content converts. Optimize pages to attract and engage searchers.
5. Build High-Quality Backlinks
Now work to build an authoritative backlink profile pointing to your optimized content.
Earn backlinks from:
Relevant websites in your niche
Local citation listings and directories
Industry publications and magazines
Influencers and brand advocates
Guest posting opportunities
Focus on securing links from authority domains with relevant audiences. Quality over quantity.
6. Promote Your Content
Don't just create and publish content. Actively promote it to drive traffic and engagement.
Some top strategies include:
Pitching influencers and brand advocates
Sharing on social media
Linking internally across your website
Running social and search ads to targeted content
Syndicating content across networks
Outreaching personally by email
Promoting content will amplify search visibility and direct qualified organic traffic.
7. Track and Refine Over Time
SEO is an ongoing process. Continuously track your core metrics and keyword rankings over time to determine what's working.
Refine your approach based on the data to improve. Expand what delivers results, and cut what doesn't.
Set goals and use tools like Google Analytics, Search Console, SEMRush, and Moz to monitor progress.
Never get complacent with SEO. Improvement requires continuously testing, tracking, learning and optimizing based on the data.
Advanced Ecommerce SEO Strategies
So far we've covered the essentials to master ecommerce SEO. Now let's look at several advanced strategies to take your efforts to the next level.
Improve Landing Page Conversion Rates
Your product and category pages might rank well, but that won't matter if visitors don't convert.
Optimize landing page experience by:
A/B testing headlines, copy, designs, offers, etc
Ensuring clear, prominent calls-to-action
Displaying social proof elements like reviews and trust badges
Minimizing steps to purchase
Using exit-intent popups to capture abandoning visitors
Higher converting landing pages lead to more sales from your SEO traffic.
Expand to Featured Snippets
Earning the featured snippet position above regular blue links delivers enormous traffic.
Optimize for snippets with:
Adding a clear question as your H2 headline
Formatting content in a numbered list or table
Including immediate paragraph answers
Using FAQ schema markup
Directly answering searcher intent
Ranking in the coveted Position 0 spot sends huge clicks.
Leverage Schema for Rich Results
Implement structured data markup schemas on your product pages like:
Product schema for pricing, images, reviews
Breadcrumbs for site hierarchy
Organization schema for business info
FAQ schema for common questions
Aggregate ratings for collecting reviews
Schema helps populate search result snippets to improve CTRs.
Build an External Content Ecosystem
Creating and distributing content across the web diversifies your backlink portfolio. Some strategies include:
Launching a company blog
Contributing to industry publications
Getting interviewed on popular podcasts
Participating in and sponsoring events
Owned media like blogs, external articles, profiles, and interviews add SEO-friendly links.
Cultivate User-Generated Content
User-generated content like reviews, ratings, Q&A, photos, videos, and testimonials offers free, powerful SEO benefits.
Encourage UGC by:
Emailing customers asking for reviews
Making review submission easy
Monitoring and responding to reviews
Featuring UGC on your site and product listings
Sharing positive reviews on social
Reward top contributors and influencers
UGC signals social validation and relevance to search engines.
Common Ecommerce SEO Mistakes to Avoid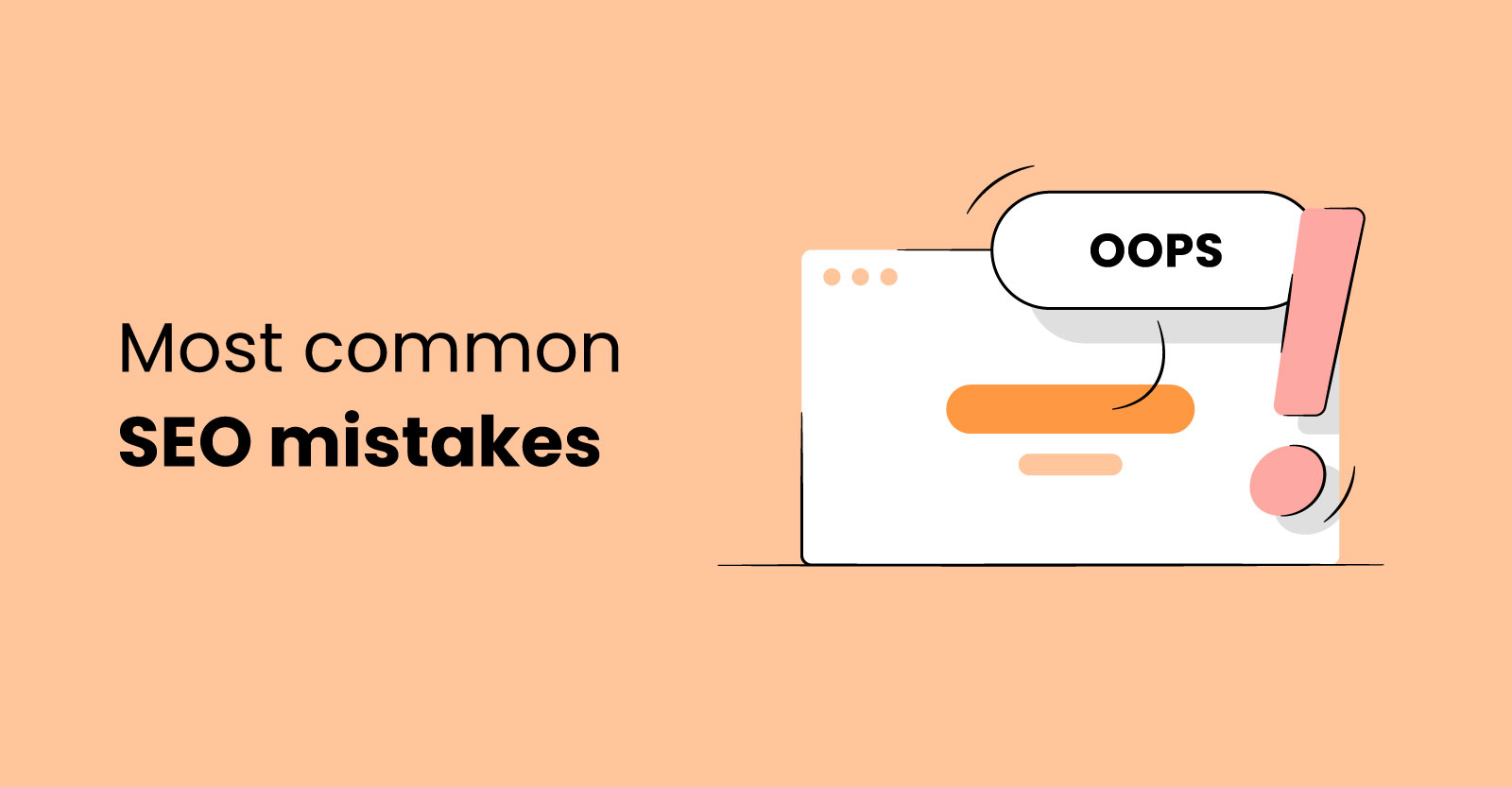 Some common ecommerce SEO pitfalls trip up beginners. Be sure to avoid:
⛔ Over-optimizing pages and content to the point that it hurts quality for users. Find the right balance.
⛔ Trying to rank for overly competitive keywords out of your league as a new site. Build up your authority over time.
⛔ Launching a site with thin, duplicate product descriptions. Offer in-depth unique value on every page.
⛔ Forgetting about mobile optimization. Google heavily favors mobile-friendly responsive sites.
⛔ Not creating a Google Search Console and Analytics account to track data and performance. Measure results.
⛔ Removing or replacing quality content without 301 redirects. Maintain link equity.
⛔ Using spammy link building tactics. Focus only on authoritative contextual backlinks.
⛔ Ignoring user signals like dwell time and bounce rate. Optimize to satisfy searchers.
Avoiding these common mistakes will pave the way for SEO success. Do things the right way from the start.
Ecommerce SEO Tools and Software
The right tools can streamline and enhance your ecommerce SEO activities. Here are the top solutions to consider:
🔎 SEMRush – All-in-one SEO toolkit for keyword research, site audits, rank tracking, content optimization, link building, and competitive analysis.
🔎 Moz Pro – Complete SEO toolset with rank tracking, site crawler, link analysis, keyword explorer, and actionable recommendations.
🔎 Ahrefs – Backlink checker, keyword research, and SEO analytics platform to strengthen content and monitor rankings.
🔎 Google Search Console– Free service to monitor Google rankings and index status, submit sitemaps, see queries and traffic sources. Critical for SEO.
🔎 Google Analytics – Track website traffic, sources, on-site engagement, conversions, and other analytics to measure SEO impact.
🔎 OptinMonster – Grow email lists and capture more conversions with exit intent popups and other conversion optimization technology.
🔎 Yoast SEO – The most popular SEO plugin for WordPress sites helps optimize content with readability and keyword analysis.
🔎 Hotjar – All-in-one analytics and feedback platform with heatmaps, recordings, polls, surveys, and more to improve conversion rates.
The best tools provide the data and insights you need to continually refine your approach and improve results. Choose platforms aligned with your skill level and budget.
Ecommerce SEO Success Stories
SEO can deliver transformative growth for ecommerce businesses who do it right. Here are some real-world examples:
Death Wish Coffee
Small coffee roaster targeting organic keywords like "strongest coffee"
Created long-form content diving deep into caffeine content
Links from authority sites like Buzzfeed and Food & Wine
Ranked #1 for core terms, driving

Sustainable shoe company optimizing for keywords like [eco friendly flats]
Published blog content focused on sustainability
Links from media sites like SELF, Real Simple, PopSugar
Increased organic traffic by 300% YoY

Manscaped

Men's grooming brand targeting keywords like [electric groin hair trimmer]
Created engaging videos, guides, and comparisons
Secured links from sites like AskMen, Maxim, Men's Health
Saw 100% increase in organic revenue within 6 months

These examples demonstrate the immense growth SEO makes possible. Optimize for your target keywords and geo-intent to replicate their success.

Frequently Asked Ecommerce SEO Questions

Still have questions about mastering SEO for your online store? Here are answers to some frequently asked questions:

How long does ecommerce SEO take to see results?

It varies based on competition and your starting point, but expect organic rankings to improve within 3-6 months as you optimize on-page elements, create content, and build links. Be patient and focus on continual improvement.

How can I track my SEO results?

Use Google Analytics to monitor organic traffic and Google Search Console to track rankings. Third-party tools like SEMRush also provide useful ranking data. Measure KPIs over time.

How often should I publish new content?

Aim to create new long-form content and blog posts at least 1-2x per month. More high-quality content will extend your keyword reach. Promote new content across social media.

Should I personalize content for local SEO?

Absolutely. Optimizing content, on-page elements, and metadata for geo-intent and location-based keywords is crucial for driving local search traffic.

How do I get competitors to link to my site?

Reaching out directly to non-direct competitors to pitch sharing your content works very well. Offer to collaborate on co-marketing campaigns with related brands for mutual benefit.

How many links do I need to rank higher?

There is no defined number of links needed. Focus on acquiring links slowly from the highest quality, most authoritative and relevant sites possible in your space.

How much does ecommerce SEO cost?

SEO can be implemented rather affordably. Beyond necessary tools (approx. $100-500/month), the main costs are your time or hiring an expert. Agency fees typically range from $1,000-$5,000/month.

Conclusion

Improving SEO should be a top priority for any ecommerce store looking to boost visibility and sales today.

Optimizing technical elements, crafting high-quality content around target keywords, building links, and leveraging other best practices covered in this guide will help your online store attract more organic search traffic and revenue.

Approach ecommerce SEO as an ongoing process. Continually research keywords, expand your content ecosystem, track rankings, and refine your approach based on data.

SEO delivers one of the highest ROI marketing channels for ecommerce businesses when done correctly. Invest in these efforts now to cost-effectively grow your brand and connect with motivated shoppers online.

The strategies covered in this complete guide provide a blueprint to ecommerce SEO success. Now it's time to take action!