Transforming Your Vision into Reality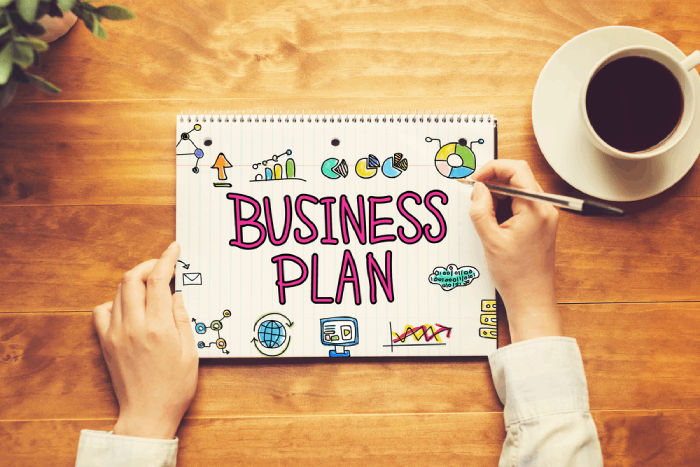 You want to start a business – congratulations! Crafting a winning business plan is a crucial first step to get your entrepreneurial endeavor off the ground. This comprehensive guide will walk you through each section of a business plan, providing tips and examples to help you create an effective blueprint for your company's success.
What is a Business Plan and Why Do You Need One?
A business plan is an essential document that outlines your company's objectives and how you plan to achieve them. It's far more than just a pitch for funding – it's a living document that evolves as your business grows.
Here are the key reasons you need a business plan:
Map out your goals and strategy. A plan helps you set focused, realistic goals and map out the strategies and tactics to reach them. It keeps you aligned on the big picture.
Attract investors. A solid plan is vital for convincing investors or lenders to finance your venture. It shows you've done your homework and know how to succeed.
Manage your business wisely. With benchmarks and forecasts in your plan, you can regularly measure your progress. It helps you manage operations, control costs, and make smart decisions.
Prepare for obstacles. No business journey goes completely smoothly. A plan allows you to brainstorm risks and build in contingency plans.
Communicate your vision. Your plan helps communicate your passion and vision with your team, partners, and customers. This alignment helps drive growth.
The more thoughtful and thorough your plan, the greater your chances of launching and growing a successful, resilient company. Let's look at what goes into each section, from the executive summary to financial forecasts.
Elements of a Business Plan
While business plans can take many formats, they generally cover the key areas outlined below. The level of detail will vary depending on your audience and stage of your business.
Executive Summary
A snapshot of your company and proposal. Briefly covers business concept, financial needs, goals, and competitive advantages.
Company Overview
Provides background on your business operations, structure, history, progress to date, and future plans.
Products and Services
Details about your product/service offering, how it works, features and benefits, intellectual property, and competitive differentiation.
Market Analysis
Research into your target market, customer demographics and needs, market size and trends, competitors, and where you fit in the competitive landscape.
Strategy and Implementation
Your strategic approach to achieve sales, marketing, and operational goals. Tactical plans to roll out strategy.
Management Team
Introduction of key team members and highlights of skills, experience, responsibilities. May include advisors and board members.
Financial Plan
Sales forecasts, expense budgets, capital expenditure projections, break-even analysis, and other financial management tools to operate profitably.
Appendix
Supplemental materials that support projections like market research data or competitive analyses. Remove confidential info.
Now let's explore each section of a business plan in greater depth.
Executive Summary
The executive summary is a critical section – for many busy investors, it may be the only part of your plan they read! It should provide a concise overview of key elements of your plan and get them excited to learn more.
Aim for 1-2 pages covering:
Business concept: Brief description of your business idea, products/services, how it works.
Objectives: Short-, mid-, and long-term sales, growth, market share, and profitability goals.
Target market: Profile of your ideal target customers.
Competitive advantage: What gives you an edge over competitors?
Management team: Highlights of your team's skills and experience.
Financial outlook: Projected financing needs, ROI for investors, and revenue forecasts.
Current business status: Where you are now as a company and your future plans.
Tips for writing an engaging executive summary:
Lead with a powerful opening: Quickly present your business idea and value proposition.
Focus on the future: Emphasize your objectives, prospects, and projected growth.
Quantify projections: Include concrete forecasts for sales, profit, and ROI.
Keep it brief: Stick to 1-2 pages maximum.
Write it last: It's easier to summarize after fleshing out the full plan.
Company Overview
After a strong executive summary, the company overview provides the backstory and context about your business. Share details on:
Company history: How and when you started the business, key milestones, and progress to date.
Company information: Legal business name and structure, location, facilities, and overall vision.
Products and services: Brief description of your key products or service categories.
Growth plans: Upcoming initiatives to develop new products, expand facilities, or enter new markets.
Management team: Names, titles, and bios of owners and key employees.
Advisors and partners: Experts or strategic partners who support you.
Some other tips for your company overview section:
Keep it simple: Only include key facts needed to give context.
Showcase successes: Emphasize milestones, traction, or accolades that demonstrate you are on the right path.
Explain gaps: If you have gaps in your team or spotty history, briefly explain the circumstances.
Describe facilities: Give relevant details like office/facility size, production capabilities, technologies used.
Include charts: Visual timelines, org charts, process flows help summarize key info.
The company overview sets the stage for the ensuing detailed sections about your business operations and plans.
Products and Services
Here you dive into the specifics of what your company sells and how it uniquely creates value for customers.
Some areas to cover:
Product/service features: Technical specs, options, sizes, configurations of what you sell.
Benefits statement: Outlines the key benefits customers receive from your offerings.
Proprietary IP: Patents, trade secrets, trademarks that protect your competitive advantage.
Sourcing and fulfillment: How you obtain materials and deliver products/services.
Quality control: Measures taken to ensure consistently high quality.
Customer service: Processes and tools used to satisfy customers before/after purchase.
Future offerings: Products or features in your pipeline to meet evolving customer needs.
Other tips on presenting your products/services:
Use visuals: Pictures, diagrams, and charts help readers visualize your offerings.
Get into details: Provide the level of detail needed to give full understanding.
Showcase your expertise: Use industry buzzwords and terminology to reinforce you know your stuff.
Focus on benefits: Explain how you solve customers' problems or improve their lives.
Differentiate from competitors: Highlight unique or superior aspects of your offerings.
Thoroughly describing your products and services builds confidence you have something valuable to offer customers.
Market Analysis
Your market analysis examines the landscape in which your business operates, assessing your target customers, competitors, and overall industry trends. Conducting in-depth market research is crucial for identifying your opportunities.
Elements to cover in your analysis:
Target customers: Details about audience demographics, common needs and challenges, purchasing behavior.
Total addressable market: The total market demand for your product/service category. Helps size your opportunity.
Market trends: Trends, technologies, and other forces shaping your industry. Useful for projecting growth.
Competitor analysis: Evaluate competitive landscape, including indirect competitors. Assess their offerings, positioning, strengths and weaknesses.
Your value proposition: Given findings from your analysis, explain how you uniquely address customer needs versus alternatives.
Tips for presenting persuasive market analysis:
Pull key data points: Include relevant statistics, percentages, figures about market and competitors.
Cite external research: Quote/reference analysts or publications to reinforce your assessment.
Adopt industry lingo: Use common terms and acronyms from your space to show you speak the language.
Focus outward: Orient analysis to what customers want rather than what you want to sell them.
Be objective: Keep assessment factual and impartial, not overly promotional.
The depth of your market knowledge directly correlates with your ability to launch and run a successful venture.
Strategy and Implementation
Once your business analysis is complete, the strategy and implementation section presents how you plan to achieve your objectives. Address key areas like:
Sales plan: Strategies, tactical programs, and processes to drive sales. Salesforce deployment, channel programs, and partnerships.
Marketing plan: Specific campaigns, promotions, and channels to promote your brand, engage customers, and acquire leads. Digital marketing, events, and PR strategies.
Milestones: Major targets and timelines for growing revenue, rolling out new products, achieving scale, and other goals.
Operational plan: How you will produce, deliver, and support your products/services. Facilities, staffing, systems, and partners to manage operations.
In presenting your strategy:
Match tactics to objectives: Ensure your tactical plans directly support high-level goals.
Give details: Share specifics on how campaigns, systems, or other initiatives will be executed.
Provide timeframes: Establish realistic deadlines for rolling out strategies and achieving milestones.
List required resources: Specify talent, technologies, partners and other resources needed to implement plans.
Identify risks: Assess potential pitfalls for each initiative and how to mitigate them.
The strength of your strategy often makes the difference between business plan victory or defeat.
Management Team
Investors invest as much in people as they do in business ideas. Your management team section should convince them you have the talent and experience to deliver on your plans.
For each team member, cover:
Name and role: Include brief bio highlighting industry experience.
Key skills: Unique skills and expertise they bring related to their role.
Responsibilities: Scope of what this person oversees and delivers for the company.
Leadership style: How they motivate and work with other team members.
In presenting your team:
Start with yourself: Your background as owner/founder sets the tone. Be sure to highlight your passion.
Showcase diversity: Include team members with complementary skills and experience.
Explain gaps: If lacking key roles, address plans to fill them.
Include advisors: Having a strong advisory board demonstrates you are coachable.
Use quotes: Testimonials reinforce positives about your team.
A capable, driven team gives investors and partners confidence you can successfully build your business.
Financial Plan
The financial plan transforms your strategies and assumptions into numbers. Accurately projecting your finances reduces risk and helps secure funding. Key components include:
Revenue forecast: Monthly and annual sales projections, broken down by product/service, market, or other dimensions.
Expense budget: Projected monthly operating costs for salaries, marketing, facilities, supplies, etc.
Capital expenditure plan: Expected one-time startup costs and outlays for physical assets, technologies, etc.
Pro forma income statements: Multi-year projections for revenue, expenses, profit/loss based on aforementioned forecasts and budgets.
Pro forma balance sheet: Projections for company assets, liabilities, and equity over time.
Pro forma cash flow: Multi-year estimates for cash inflows and outflows month-to-month. Helps anticipate cash needs.
Break-even analysis: Calculates when overall revenues will surpass costs.
Funding requirements: Specifies the amount of debt or equity financing you need, how it will be used, and proposed terms.
In building financial projections:
Document assumptions: Notes on projected growth rates, expense ratios, turnover rates used in forecasts.
Provide scenarios: Create best/worst/expected case projections to establish range of possibilities.
Match funding needs to uses: Ensure you are only seeking capital necessary to fuel specific growth plans.
Model conservatively: It's better to beat estimates than fall short if you hit funding goal.
Define key metrics: Highlight metrics like Customer Acquisition Cost that you will track.
Solid financial planning not only improves your odds of success, but often makes the difference in securing financing.
Appendix
An appendix provides supplemental materials that support projections and assumptions made throughout your plan. Useful items to include:
Industry research: Relevant reports, articles, or data regarding market size, trends, competition.
Customer research: Results of surveys, focus groups, or interviews validating demand.
Marketing materials: Samples of advertisements, brochures, sales scripts that will be used.
Team resumes: Bios or resumes detailing experience of your team and advisors.
Photos/renderings: Images of current or planned locations, products, prototypes.
Legal documents: Contracts, lease agreements, patents, franchise terms.
Letters of support: Testimonials or commitment letters from partners, suppliers, or investors.
With your appendix:
Cite within plan: Reference appendix materials in relevant sections of plan.
Organize logically: Group similar materials together with tables of content.
Omit confidential info: Be selective about what you share to avoid exposing secrets.
Keep it relevant: Only include materials that directly back up projections.
Use excerpts if lengthy: Pull key passages or data rather than full documents.
A strong appendix lends credibility to your financial forecasts and proposed strategies.
How to Write a Business Plan
You have the framework – but how do you actually write your plan? Follow these steps:
Step 1: Establish your goals
Be clear from the outset why you are creating this plan. Common goals include securing funding, strategic planning, focusing team efforts, entering a new market, or revising company direction. Defining goals will inform how detailed your plan needs to be.
Step 2: Outline content
Sketch out a proposed table of contents with sections and subsections tailored to your business. Refer to the common elements covered earlier. Identify what supplementary materials to include in appendix.
Step 3: Research, research, research
Now dive in to gather all the data needed to assess your industry, target audience, competitors, and create realistic forecasts. Useful research techniques include online searches, examining industry reports, conducting customer surveys and interviews, modeling competitor performance, and seeking advisor input. Document sources.
Step 4: Start writing
There is no perfect order – begin drafting the sections where you have the clearest vision and excitement. As you complete sections, you will uncover gaps that require more research.
Step 5: Refine and expand
Treat your first draft as the foundation, not the final product. Refine the content and expand details. Circulate drafts to advisors and mentors for feedback.
Step 6: Finalize and format
With feedback incorporated, finalize the plan. Proofread thoroughly. Use visual design to make it skimmable and professional.
Step 7: Review and revise
Your plan is meant to evolve over time as your business grows. Set reminders to revisit the plan quarterly, or when major changes occur, so it remains an accurate guide.
Business Plan Template and Examples
For further guidance, utilize a pre-made template that includes prompts and areas for each section. Here are useful options:
It can also help to study examples of successful business plans:
Review plans in your industry for ideas on positioning and forecasts. With your goals defined, these resources make creating your own plan more manageable. The most important thing is to get started!
Putting Your Plan to Work
With your polished business plan complete, it's go time. Here are tips to put your plan into action:
Review it regularly
Don't just set your plan on a shelf. Keep it front of mind by reviewing key pieces like financial forecasts and competitive research before major decisions.
Share relevant portions
Rather than giving the full plan, provide critical sections to key stakeholders like investors, partners, and team members.
Update as needed
Review your whole plan quarterly and update details like growth forecasts as conditions change. Pivot tactics that aren't working.
Use it to pitch and recruit
An impressive plan builds credibility with potential investors, partners, and top talent you want to recruit.
Celebrate milestones
When you hit targets outlined in your plan, celebrate wins with your team to stay motivated.
Keep iterating
Treat your plan as a living document that evolves as you grow your business. Refine it continually to reflect new strategies and market realities.
In today's dynamic environment, savvy entrepreneurs recognize the need for continuous planning. Get in rhythm with regularly revisiting your business plan to sharpen your focus and navigate challenges.
With diligent preparation and the passion to succeed, you can bring your vision to life and build a thriving, profitable enterprise. We wish you the best as you embark on your startup journey!
Bring Your Business Plan to Life
Crafting a strong business plan is a crucial first step, but achieving startup success requires diligently executing that plan. Avoid the trap of treating your plan as a static document. Instead, ingrain it as the living blueprint to guide your growth.
Review key components of your plan regularly to inform important decisions. Revisit financial projections before making major investments. Refresh competitive research monthly to ensure your marketing remains differentiated. Update employee hiring plans as needs evolve. Circle back to the risks and contingency plans section to get ahead of emerging threats. Keep your plan top of mind so you stay strategically aligned.
Set a rhythm of revisiting the full plan quarterly to keep it current. Adjust revenue and cost forecasts based on latest performance. Revise market size estimates given new industry data. Refine product roadmap timelines if releases shift. Change up marketing tactics that aren't delivering results. Update org chart if new roles are added. Your regular check-ins will keep your plan nimble.
Involve your management team in refreshing the plan to foster engagement. Have each leader critically assess their function's strategies and metrics based on learnings over the past quarter. Discuss necessary course corrections. Brainstorm new tactics when objectives are lagging. Updating the plan together unifies your team around shared goals.
Treat your next planning meeting as an opportunity to celebrate wins, not just discuss shortcomings.Highlight milestones achieved in user growth, revenue, hiring, or other metrics called out in your plan. Sharing success stories from customers who love your offering keeps everyone energized. Data showing you've reached scale in a new market validates your expansion strategy. Commemorating plan milestones builds momentum.
While disciplined adherence to your plan is key, don't become rigid if market dynamics shift. If new technologies or competitors emerge, be ready to adapt. Make prudent tweaks to products and messaging to stay ahead. If growth plateaus in a projected high-performing segment, redeploy resources to other channels. Regularly rework your plan based on market feedback and lessons learned.
Thriving as an entrepreneur takes passion, grit, vision – and the humility to recognize when parts of that vision need refinement. Embrace business planning as an ongoing process, not a one-and-done exercise. Let your plan guide you forward decisively while also remaining flexible and growth-oriented. With the right mindset of continually evolving your plan, you position your startup for long-term prosperity. Wishing you success bringing your business dreams to reality!