The Ultimate Guide to Dropshipping with Shopify in 2023
Dropshipping is a popular ecommerce business model that allows you to sell products without keeping inventory. With dropshipping, you partner with a supplier or manufacturer that stocks the products and ships them directly to customers when you make a sale. This guide will teach you everything you need to know to start a successful Shopify dropshipping business in 2023.
How Dropshipping Works
The dropshipping model has three main players:
You (the store owner) – You create an online store and list products from suppliers. When a customer makes a purchase, you forward their order info to the supplier.
The Supplier – The supplier stocks inventory and ships products directly to customers on your behalf. You never have to handle or store inventory.
The Customer – Customers visit your online store, purchase products, and receive tracking info. The order is fulfilled by the supplier, so the customer usually has no idea you don't keep products in stock.
Here is the basic dropshipping workflow:
You list products from suppliers on your online Shopify store.
When a customer purchases a product, you forward their order info to the supplier.
The supplier packages and ships the product directly to the customer.
You keep the profit margin between the supplier wholesale price and customer retail price.
So with dropshipping, your focus is on marketing, customer acquisition, and building your brand. Suppliers take care of inventory, packing, and shipping to customers.
Why Dropshipping Works
Dropshipping is a popular ecommerce model because it offers many benefits:
Low Startup Costs – You can start a successful dropshipping business with just a few hundred dollars. You avoid investing in inventory upfront.
Easy Scaling – You can add new products and grow revenue fast. Your supplier handles inventory for all additional products you list.
Low Overhead – You don't need warehouse space or inventory staff since you don't keep products in stock. Overall business expenses are low.
Flexibility – You can switch suppliers at any time without being stuck with excess inventory. Easy to pivot your product focus.
Wider Selection – You can offer many more products since you don't have to pre-purchase and store inventory. Great for niche stores.
While dropshipping does have some downsides, the low barriers to entry and ease of scaling make it attractive for aspiring ecommerce entrepreneurs. It's an excellent starting point if you want to validate your business idea without major upfront investment.
How to Choose Dropshipping Suppliers
Choosing reliable suppliers is key to dropshipping success. Here are some tips for vetting potential suppliers:
Product Variety – Look for suppliers with a deep selection in your niche so you can expand your catalog over time.
Order Fulfillment – Ensure suppliers have quick order processing and fast shipping from a warehouse near your target customers.
Quality Control – Review product listings closely and ask for samples to check product quality before listing items in your Shopify store.
Reputation – Search for supplier reviews online and look for a long history of consistent, positive feedback. Avoid new suppliers.
Pricing – Compare supplier wholesale pricing to determine profit margins. Look for flexible minimum order quantities.
Support – Make sure suppliers offer helpful customer service and account management support. This makes a big difference long-term.
Also carefully review supplier terms to understand shipment times, product customization options, minimum order quantities, and how returns/exchanges work.
These are some of the most popular dropshipping suppliers used with Shopify:
We recommend starting with US or EU-based suppliers with fast shipping if you serve customers in those regions. Products shipped from China/Asia can take weeks.
Setting Up Your Shopify Store for Dropshipping
Here are some tips for setting up and configuring your Shopify store for dropshipping:
Choose a Store Theme – Pick an elegant, professional theme to reinforce trust and credibility. Avoid overly flashy designs.
Optimize Store Speed – Install performance apps like Sensei to maximize store loading speeds. This improves conversions.
Enable Inventory Syncing – Use an app like Ecomdash to continuously sync inventory between Shopify and suppliers as it changes.
Show Supplier Tracking – Apps like Aftership display supplier tracking info and notify customers when products have shipped.
Set Up Payment Gateways – Activate payment options like PayPal, Stripe and Shopify Payments to maximize checkout conversion.
Configure Shipping Rates – Use an app like Shippo to display live shipping rates from different carriers at checkout.
Import Products Efficiently – Apps like Bulkworks make it easy to bulk import product listings from any supplier spreadsheet.
Automate Order Routing – Apps like Oberlo automatically forward new orders to suppliers for fulfillment.
The right app stack automates dropshipping operations and helps your store run smoothly at scale. Carefully research and test apps before fully integrating them.
Optimizing Your Shopify Store for SEO
Search engine optimization (SEO) is crucial for driving targeted traffic to your new dropshipping store from search engines like Google.
Follow these best practices to optimize your Shopify store for SEO:
Perform keyword research using tools like KeywordTool.io to find low competition keywords related to your products. Incorporate these keywords on relevant pages and product listings.
Create high quality product descriptions packed with relevant keywords. Focus on useful information over keywords. Use descriptive product titles and alt text.
Produce blog content targeting your focus keywords. Aim for long form, in-depth articles with helpful information for your audience.
Install an SEO app like SEO Hound to finetune your metadata, site structure, page speed and performance.
Get backlinks by guest posting on industry blogs or inquiring about paid partnerships with relevant sites. Backlinks signal authority and rankings.
Enable rich snippets like product schema markup to display product details directly in Google listings.
Optimize site speed by compressing images, eliminating render blocking resources and enabling caching. Faster sites rank better.
Set up Google Analytics to monitor keywords driving traffic and optimize content accordingly. Watch keyword rankings closely each month.
With ongoing optimization, you can increase visibility and push your store to the top of search results for your target keywords. SEO requires patience, but pays off exponentially long-term.
Driving Traffic to Your New Dropshipping Store
Bringing in targeted site traffic is critical for generating your first sales.
Here are some proven strategies for driving traffic to a new dropshipping store:
Leverage social media – Promote your store on platforms like Facebook, Instagram and Pinterest. Build an audience that aligns with your product niche. Use hashtags related to your products to expand reach. Create social media ads to find potential customers.
Run paid ads – Create Google Shopping and Google Search campaigns relevant to your products with compelling ad copy and offers. Retarget visitors with custom audiences. Amazon and Facebook ads also work well for ecommerce stores.
Build an email list – Offer an incentive like a discount code or free gift for customers to subscribe to your newsletter. Send regular promotional emails and drive repeat business.
Partner with influencers – Reach out to influencers in your niche to see if they will feature or endorse your products. Most will gladly post about relevant products they like.
Publish helpful content – Blog articles and videos help build trust and establish expertise. Aim for comprehensive guides that solve problems for your target customer.
Get local press – Contact local newspapers/blogs and pitch them on featuring your new business. The hometown angle helps earn press.
Run giveaways/contests – Tools like Gleam make it easy to set up viral giveaways and contests to grow your email list and social following.
A blended strategy works best. Combine paid advertising, organic promotion through content, and leveraging influencers/press to bring in customers.
How to Find Hot Dropshipping Products
Finding trending products in profitable niches is key to succeeding with your dropshipping store.
Here are some tips for finding hot-selling dropshipping products:
Review niche-specific best seller lists on Amazon, eBay, Etsy, and other major shopping sites. Look for consistent top sellers.
Browse winning Product of the Day selections on platforms like ProductHunt. Sort by categories relevant to your store.
Analyze competitors using tools like Ecomhunt to see which products are working well in your niche.
Check Google Trends to find rising search terms and product trends. Look for sustained upward trajectories, not temporary spikes.
Research upcoming products on crowdsourcing sites like Kickstarter and Indiegogo. Get inspiration from heavily funded campaigns.
Monitor industry news sites, niche blogs, YouTube channels, and subreddits to identify new releases and hype around specific products.
Order samples across niches that interest you to assess product quality firsthand before listing items in your store.
Start broad, then narrow your focus to a specific category with high demand and low competition. Always order samples before adding new products to your inventory.
Managing Inventory, Shipping, and Logistics
With dropshipping, inventory and fulfillment is handled by your suppliers. But you still need to effectively manage certain logistics:
Inventory Tracking – Use an inventory management app to sync product quantities between Shopify and suppliers. Be notified when items go out of stock.
Order Management – Ensure new orders are automatically sent to suppliers for fulfillment. Monitor pending orders and be proactive with communications.
Shipping Labels – Print shipping labels for suppliers or allow them to generate their own labels to fulfill orders from their warehouses.
Packing Slips – Most suppliers can include customized packing slips with your brand logo and messaging in each shipment.
Shipping Notifications – Notify customers when products have actually shipped by integrating tracking info into order confirmation emails.
Return Address – Use your business address or set up a virtual address as the return address displayed on shipping labels.
Quality Control – Thoroughly vet suppliers, order samples, and stay on top of customer feedback about defective or poor quality products.
Dropshipping Delays – Underpromise shipping times and overdeliver. Factor in extra time for supplier processing and shipments.
Get these logistics locked down and your suppliers will handle fulfillment smoothly. Streamline the ordering process as much as possible through automation.
Tips for Excellent Customer Service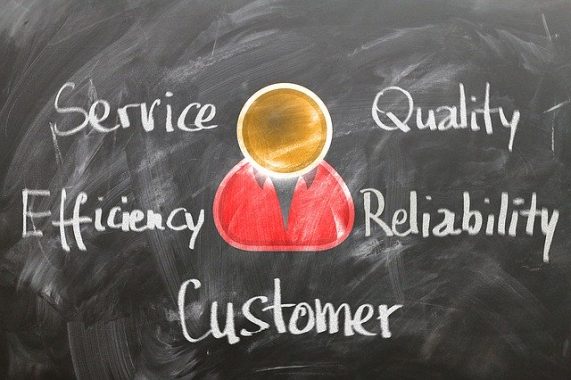 Providing exceptional customer service helps turn one-time shoppers into lifelong fans of your brand.
Here are some tips for wowing customers:
Reply quickly to all customer emails and inquiries. If possible, offer live chat or phone ordering options.
Empower customers to track orders themselves by integrating shipping confirmation and tracking details into order emails.
Proactively send shipping confirmations and delivery estimates so customers know what to expect.
Improve product pages with detailed sizing information, user submitted photos, videos, and reviews.
Make returns and exchanges easy by covering return shipping costs and providing pre-paid return labels.
Follow up with customers after purchases to request reviews and solicit feedback on their experience.
Assign customers unique order numbers and use them in all correspondences to add a personal touch.
Offer expedited shipping upgrades like overnight and 2-day shipping for added convenience.
Send automatic abandoned cart recovery emails to re-engage shoppers who don't complete checkout.
Respond quickly to negative reviews and refund or replace any defective products right away.
Prompt, thoughtful customer communication shows you truly value the client relationship beyond the initial sale. This level of service builds a stellar brand reputation.
How to Scale Your Dropshipping Business
Once your store starts generating consistent daily sales, it's time to scale up operations:
Expand your product catalog – Continuously add new products in your niche to give customers more variety and new reasons to visit your store.
Diversify traffic sources – Don't rely too heavily on a single traffic channel. Build up several streams like paid ads, SEO, content marketing, and social media growth.
Segment your audience – Group customers based on demographics, interests, and purchase history to tailor offers and messaging for each segment.
Create an affiliate program – Let influencers and other brands promote your products to their audiences in exchange for a small commission on each sale.
Focus on retention – Develop a customer loyalty program with points, rewards, and discounts to encourage repeat business.
Analyze data – Use analytics to determine which products, segments, and traffic sources are most profitable so you can double down on what works.
Expand to new sales channels – Once operations are smooth, expand your business onto other major sales platforms like Amazon, eBay, Facebook Shop, Instagram Shopping.
Develop private label products – Manufacture your own products with a unique brand name to boost profit margins and stand out in your niche.
The larger your audience and product selection, the more avenues you have for generating sales. Prioritize initiatives that maximize revenue.
Conclusion
We covered a lot of ground here on successfully starting a profitable Shopify dropshipping business.
The keys are choosing a profitable niche, vetting suppliers carefully, focusing on branding and marketing, providing excellent customer service, and scaling strategically.
Dropshipping is an accessible business model for first-time entrepreneurs to validate and launch an ecommerce store without major upfront costs and risks.
By implementing the tips in this guide, you can build the operational foundations and brand experience needed to succeed with your own dropshipping business long-term. The strategies outlined here allow you to continually expand your catalog, strengthen branding, and forge lasting customer relationships.
What will you create? The potential is yours to explore by taking the first step to launch your own store. Expect challenges along the way, learn from mistakes, stay persistent, and your hard work will be rewarded if you stick with this exciting entrepreneurial journey.