Utilize Mobile Marketing to Drive Your Business Growth from Anywhere
Mobile marketing presents an invaluable opportunity for businesses to connect with customers wherever they are. With smartphone usage continuing to rise, your ideal clients are always just a tap away.
Leveraging mobile to market your products or services enables you to deliver targeted, personalized messaging and campaigns. Businesses that embrace mobile marketing tend to see significant returns through greater brand awareness, increased engagement, and higher conversion rates.
Whether you run a small shop or an enterprise, mobile should play a central role in your marketing strategy. The key is choosing the right mobile marketing apps and tactics to accomplish your goals.
This guide will explore the best mobile marketing apps available and how to use them to take your business to the next level. Let's dive in to how you can drive growth and connect with customers from anywhere.
Why Mobile Marketing Matters
Mobile has become the preferred platform for an incredible amount of daily internet usage. Consider these mobile marketing statistics:
There are over 6 billion smartphone users worldwide. Mobile accounts for 50% of web traffic globally.
80% of internet users own a smartphone. Mobile internet usage surpasses desktop usage.
90% of text messages are read within 3 minutes of delivery. Push notifications have open rates of 40-80%.
More than 50% of Google searches occur on mobile devices.
Consumers spend 90% of media time on mobile apps daily versus other media combined.
60% of millennials say their smartphone never leaves their side. Over 70% of emails are first opened on a mobile device.
The numbers speak for themselves – mobile is where your customers are. Tapping into mobile marketing allows you to connect with your audience anytime, anywhere.
With consumers spending so much time on smartphones and tablets, a mobile strategy is no longer an option. It's a necessity for businesses to reach and engage users on their preferred devices.
Why You Need A Mobile Marketing Strategy
Failing to create mobile marketing campaigns means missing out on tremendous opportunities to drive sales, leads and brand awareness.
Consider just some of the key benefits of implementing a mobile strategy:
Increase website traffic – Over 50% of your website visitors are likely coming from mobile devices. Optimizing for mobile delivers more traffic.
Boost engagement – Mobile allows for targeted, hyper-localized and personalized messaging to engage users.
Heighten brand visibility – Mobile ads expand brand awareness by putting your business in front of target users at the right time.
Drive conversions – Calls-to-action can lead mobile users to purchase or contact your business faster.
Enhance customer service – Messaging apps and click-to-call make it easy for prospects to connect with your team.
Gain consumer insights – Mobile marketing data provides valuable intel on your customers' behaviors and preferences.
Competing with rivals – Mobile marketing levels the playing field allowing smaller businesses to compete through innovation.
With mobile dominating usage, customers want to engage brands through their smartphones and tablets. Failing to do so means falling behind competitors who are embracing mobile outreach.
Tips for An Effective Mobile Strategy
Launching a successful mobile marketing initiative requires careful planning and execution. Here are some top tips to drive results:
Set concrete goals – Identify KPIs like increased site traffic, engagement, leads or sales. Track performance against these goals.
Optimize for mobile – Ensure your website is mobile-friendly and make mobile optimization a priority.
Get personal – Use mobile data to segment users and deliver personalized, timely messages tailored to their needs.
Provide utility – Give users valuable information and features like calculators, widgets or demos.
Build trust – Ensure mobile security and privacy to build consumer confidence and trust.
Automate messages – Use mobile marketing automation to send triggered emails, push notifications and texts.
Retarget passed leads – Remarket to re-engage previous site visitors who didn't convert.
Make it simple – Streamline your mobile site and ads for ease-of-use. Be clear in messaging.
Integrate across channels – Create an omnichannel experience with seamless mobile integration.
Following these best practices will help you develop an effective, results-driven mobile marketing plan. Let's explore some of the top mobile apps to make it happen.
Powerful Mobile Marketing Apps
Hundreds of outstanding mobile marketing platforms exist to help businesses of all sizes. The key is finding the right apps to achieve your specific goals, target audience and budget.
Here are 40 of the top mobile marketing apps available to take your strategy to the next level:
1. Google Ads
The search leader's robust mobile marketing platform makes it easy to create targeted ad campaigns.
Key Features:
Search, display, video and app advertising
Advanced audience targeting and bidding options
Remarketing to past website visitors
Mobile-first indexing for better SEO
Google Ads optimizes and delivers your ads on both mobile and desktop. With precise audience targeting, this platform drives targeted traffic to your site or app cost-effectively.
2. Facebook Ads
Leverage Facebook's massive mobile audience with powerful ad targeting and creative options.
Key Features:
Target by demographics, interests, behaviors
Instagram and Messenger ad integration
Audience lookalike modeling
Highly customizable ad formats
Placing Facebook ads allows you to tap into their broad mobile user base. You can segment audiences, retarget past customers and create ads optimized for mobile viewing.
3. Braze

This platform offers a suite of mobile-first marketing tools for push, in-app, web and email.
Key Features:
Behavioral messaging automation
Intelligent data collection
Real-time customization
User lifecycle management
Audience segmentation
Braze equips you with the data and tools to engage users based on their behaviors and preferences. Automate messages across channels that adapt in real-time.
4. Localytics
A top mobile engagement and analytics platform for gaining customer insights.
Key Features:
In-app and push messaging
Behavioral analytics
Funnel optimization
Personalized recommendations
User segment identification
Localytics analyzes the user journey to tailor messaging. It provides the data to craft targeted campaigns that maximize engagement.
5. OutboundEngine
This all-in-one platform offers powerful mobile marketing automation.
Key Features:
AI-driven targeted messaging
Automated texts, emails, push notifications
Contact management
Campaign and list segmentation
Mobile call tracking
OutboundEngine makes it easy to set up triggered mobile messages personalized to each user. Automate your mobile marketing campaigns from one centralized platform.
6. Leanplum
Mobile marketing automation combined with data analytics.
Key Features:
Automated push notifications
In-app campaigns and messaging
Customer journey analytics
Behavioral segmentation
Personalization optimization
A/B testing
With Leanplum, you can test and optimize mobile messages to increase engagement. Automated triggers deliver the right message at the right moment.
7. Airship
Fully-featured mobile customer engagement software.
Key Features:
Omnichannel messaging – email, push, SMS, in-app
Intelligent delivery optimization
Full-funnel analytics
Journey mapping
Geo-localization
Audience segmentation
A/B testing
Airship equips you to deliver coordinated messages across all channels. You can engage users with the right message at the optimal time and place.
8. Swrve
AI-driven mobile marketing automation platform for real-time personalization.
Key Features:
Dynamic in-app campaigns
Individualized push notifications
Behavioral segmentation
Workflow automation
A/B testing and optimization
Engagement analytics
Swrve adapts messaging in real-time based on user actions and preferences. You can optimize mobile campaigns by measuring engagement and conversions.
9. Iterable
Cross-channel customer engagement platform with robust mobile marketing options.
Key Features:
Automated push notifications
In-app messaging
SMS marketing campaigns
Mobile wallet marketing
User segmentation
Real-time behavioral targeting
Dynamic content
Full-funnel analytics
Iterable allows you to coordinate messaging across email, push, in-app, web push, SMS and more. Automate relevant mobile content based on each user's journey.
10. CleverTap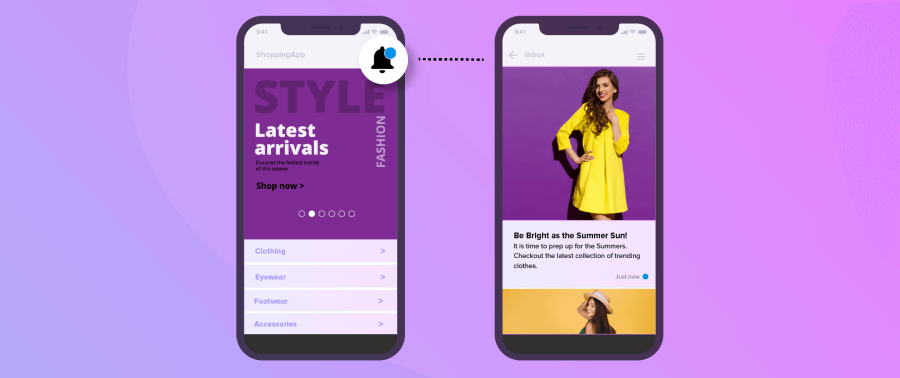 Mobile-first customer engagement and analytics.
Key Features:
Automated push and in-app messaging
Powerful segmentation
Real-time personalization
Campaign analytics
Funnel optimization
Lifecycle marketing automation
CleverTap combines marketing automation with detailed analytics on user behaviors. Personalize mobile messaging to maximize engagement at every stage.
11. Urban Airship (Airship)
Top mobile customer engagement platform used by 25,000+ apps.
Key Features:
Push, in-app, SMS, email messaging
Audience segmentation
Campaign automation
Message optimization
Real-time analytics
Urban Airship, now Airship, provides the tools to coordinate mobile campaigns across channels. Automate delivery based on user behaviors and preferences.
12. Sinch
API suite for omnichannel engagement with robust SMS marketing features.
Key Features:
Two-way SMS campaigns
MMS media messaging
Automated reminders and alerts
AI-enabled interactions
Real-time analytics
The Sinch platform streamlines running scalable, engaging SMS-based initiatives. Automate messages or enable two-way conversations.
13. Vibes
A mobile marketing platform for building customer loyalty and engagement.
Key Features:
Automated push notifications
In-app messaging
Personalized content
Real-time analytics
Integration with CRM systems
Two-way messaging
Vibes combines marketing automation with powerful analytics to optimize mobile campaigns. Craft targeted messages to connect with users.
14. MoEngage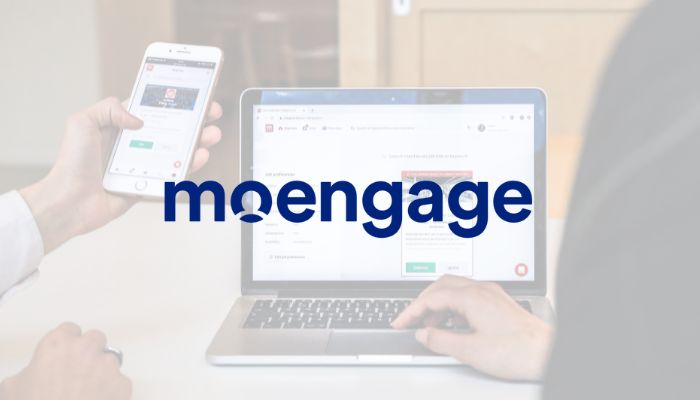 Mobile-first customer engagement platform across messaging channels.
Key Features:
Intelligent push notifications
In-app engagement
Email, web push, and SMS
Journey automation
Funnel analytics
Personalization
MoEngage offers AI-powered automation and optimization for mobile campaigns. Send coordinated messages across channels tailored to each user.
15. Poq
Build and manage custom native apps with integrated marketing tools.
Key Features:
App creation without coding
Push notifications
In-app messaging and promotions
App analytics and optimization
Loyalty integration
Social media integration
Poq enables you to easily develop cross-platform apps with built-in mobile marketing capabilities. Publish iOS and Android apps yourself.
16. Appboy (Braze)
One of the top mobile marketing automation platforms (now Braze).
Key Features:
Behavioral messaging automation
Real-time user segmentation
Campaign analytics and optimization
Client SDK implementation
Compliance features
Appboy, now Braze, empowers you to engage mobile users through timely, relevant messaging based on their behaviors.
17. SessionM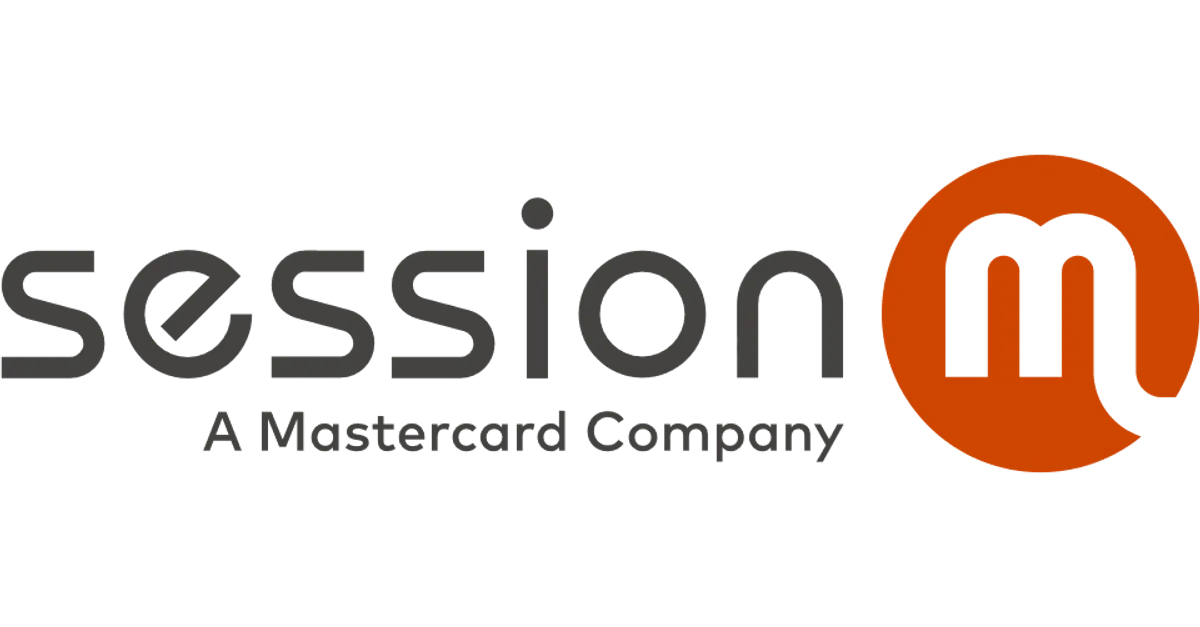 Loyalty platform with mobile marketing and customer engagement features.
Key Features:
Gamification
Profile-driven campaigns
Real-time messaging
Personalization
SDK implementation
Rewards program options
SessionM builds loyalty by making your app irresistible. Engage users through targeted campaigns, messaging, and incentives.
18. Kumulos
Unified platform for app management, analytics and marketing.
Key Features:
Push notification automation
Crash reporting and analytics
Attribution tracking
Audience segmentation
REST API integration
Performance monitoring
Kumulos provides robust tools to build, monitor and market your apps. Send targeted push notifications to re-engage users.
19. Customer.io
Marketing platform with excellent mobile engagement capabilities.
Key Features:
Behavioral email automation
Push and SMS messaging
Real-time dynamic content
Intelligent segmentation
Event-based actions
Full analytics suite
Customer.io tailors messaging across channels based on user actions. Create personalized mobile campaigns that convert.
20. Emarsys
Robust mobile marketing options as part of this CRM platform.
Key Features:
Automated push notifications
In-app messaging
Powerful segmentation
Personalized messaging
Cross-channel campaigns
Real-time event triggers
Full analytics
Emarsys integrates mobile into cross-channel campaigns. Use behavioral triggers to deploy automated mobile messages.
21. Accengage
Mobile-centric platform for targeted push messaging.
Key Features:
Segmented push campaigns
Schedule/automate delivery
Location-based messaging
Audience analytics
Real-time data streaming
Push templates
Accengage makes it easy to create and optimize targeted push notification campaigns based on user data.
22. Netcore
Full-stack mobile marketing and engagement platform.
Key Features:
Automated push notifications
In-app messaging
Personalized content
Funnel optimization
Real-time analytics
Campaign management
Netcore's AI and automation capabilities help drive mobile customer engagement through optimized journeys.
23. WebEngage
Cross-channel marketing platform with robust mobile capabilities.
Key Features:
Automated push and in-app messages
Segmented email campaigns
Personalization capabilities
Campaign analytics and reporting
Real-time alerts based on user activity
WebEngage coordinates engagement across email, mobile, web and more. Craft targeted mobile messaging to boost retention.
24. Sailthru
Omnichannel marketing for seamless mobile integration.
Key Features:
Behavioral email automation
Intelligent segmentation
Real-time personalization
Mobile wallet marketing
Predictive content optimization
Cross-channel orchestration
With Sailthru, mobile easily integrates with broader cross-channel initiatives. Automate mobile messages based on user behaviors.
25. Taplytics
Powerful mobile A/B testing and push notification platform.
Key Features:
Easy native SDK implementation
Visual push campaign builder
Dynamic message personalization
Full push and in-app analytics
Automated behavioral targeting
Real-time optimization
Taplytics makes it easy to test then optimize mobile push and in-app messaging for higher conversion and retention.
26. Button
Mobile marketing platform acquired by Braze.
Key Features:
Push notification automation
Behavioral targeting
Advanced analytics
Easy implementation
Deep linking functionality
Button, now part of Braze, employs data and automation to deploy engaging, relevant mobile notifications that convert.
27. Leanplum
Mobile-focused platform for automated messaging across channels.
Key Features:
Automated push notifications
In-app campaigns
Testing capabilities
Analytics-driven segmentation
Real-time personalization
Full reporting
Leanplum optimizes mobile engagement through targeted push and in-app campaigns tailored to each customer.
28. Swrve
Powerful mobile marketing automation driven by real-time data.
Key Features:
Dynamic in-app campaigns
AI-optimized push notifications
Granular segmentation
Workflow automation
Full analytics suite
A/B testing
Swrve uses real-time behavioral data to adapt mobile messaging for better customer engagement and retention.
29. Apptentive
Mobile-first customer engagement software.
Key Features:
In-app messaging
Push notifications
Feedback collection
Review generation
Customer communications
Microsurveys
Sentiment analysis
Apptentive focuses on the mobile experience, helping you engage users, collect feedback, and drive loyalty.
30. Kahuna
Mobile engagement platform great for push messaging (now Braze).
Key Features:
Intelligent push notifications
In-app messaging
Automated segmentation
Behavioral targeting
Real-time analytics
Audience lookalike modeling
Kahuna, now part of Braze, uses data to target high-value mobile users and deploy automated segmented push campaigns.
31. AppsFlyer
Leading mobile attribution and marketing analytics platform.
Key Features:
SKAdNetwork attribution
Fraud protection
Campaign analytics
Push and in-app analytics
Cohort analysis
ROI optimization
AppsFlyer provides insight on mobile marketing performance empowering you to optimize campaigns and spending.
32. Branch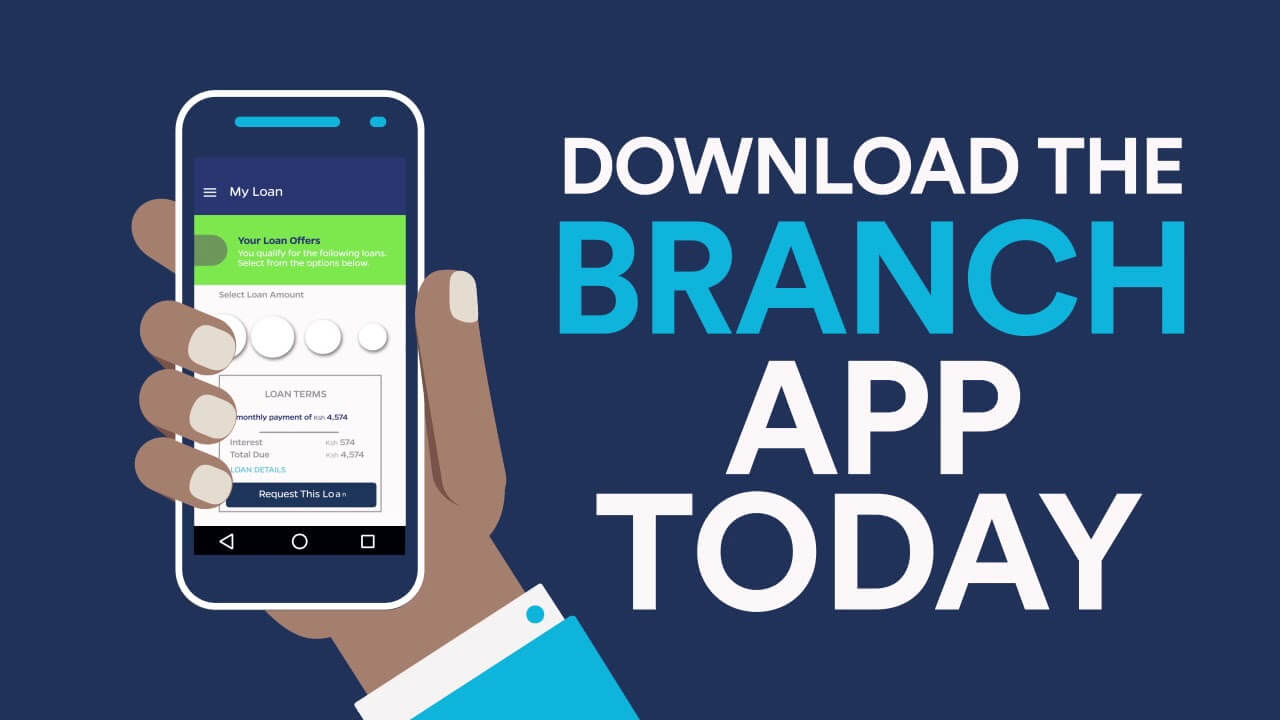 Mobile linking platform for deep linking and attribution.
Key Features:
Deep linking functionality
Universal links for iOS
Smart banners
Referral tracking
Campaign and channel analytics
SKAdNetwork support
Branch makes it easy to direct mobile users to specific content within your app and track marketing performance.
33. Criteo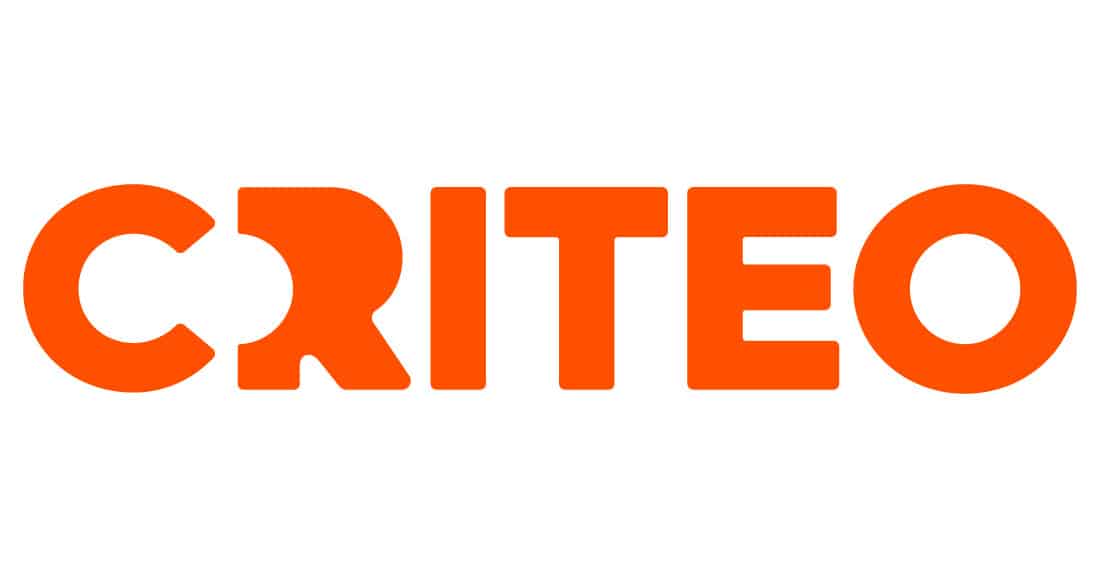 Robust advertising platform supporting mobile app marketing.
Key Features:
Granular audience targeting
App download ads
Retargeting capabilities
Support for native content ads
Performance transparency
Seamless third-party integration
Criteo helps you reach interested app users across devices and re-engage lapsed users who haven't opened your app recently.
34. Liftoff
Full-service mobile app marketing and retargeting.
Key Features:
Managed campaigns
Audience targeting
Creative optimization
Retargeting flows
Real-time analytics
Fraud filtering
Liftoff manages the entire mobile advertising process from targeting to creative testing and optimization for results.
35. AdCompass
An ad intelligence platform providing optimization for mobile advertising campaigns.
Key Features:
Mobile ad targeting capabilities
Creative optimization through A/B testing
Fraud protection tools
Audience segmentation
Real-time analytics and reporting
Support for major ad networks
AdCompass gives you the data and tools to maximize your mobile ad results through optimized targeting, creative testing, and fraud prevention. Its AI-driven platform analyzes campaigns and suggests improvements to enhance performance.
36. Moburst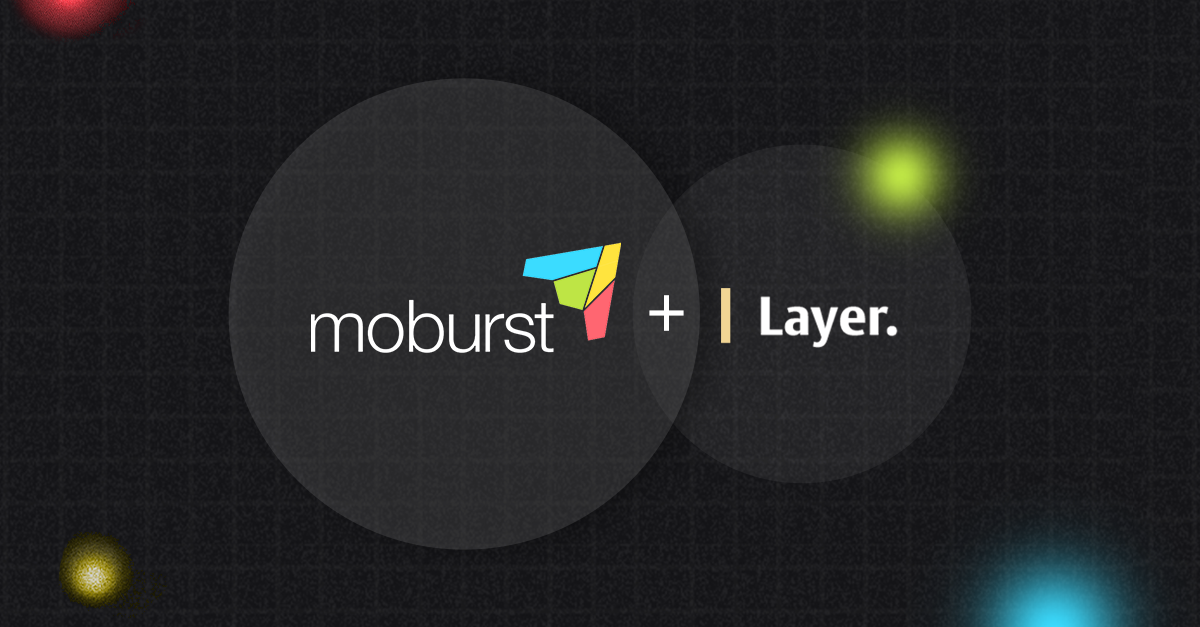 Mobile performance marketing agency for user acquisition.
Key Features:
Targeted mobile ad campaigns
Real-time bid management
Custom audience targeting
Creative optimization
Campaign management
Detailed reporting
The mobile experts at Moburst manage and optimize ad campaigns aimed at driving new app users through precise targeting.
37. Tune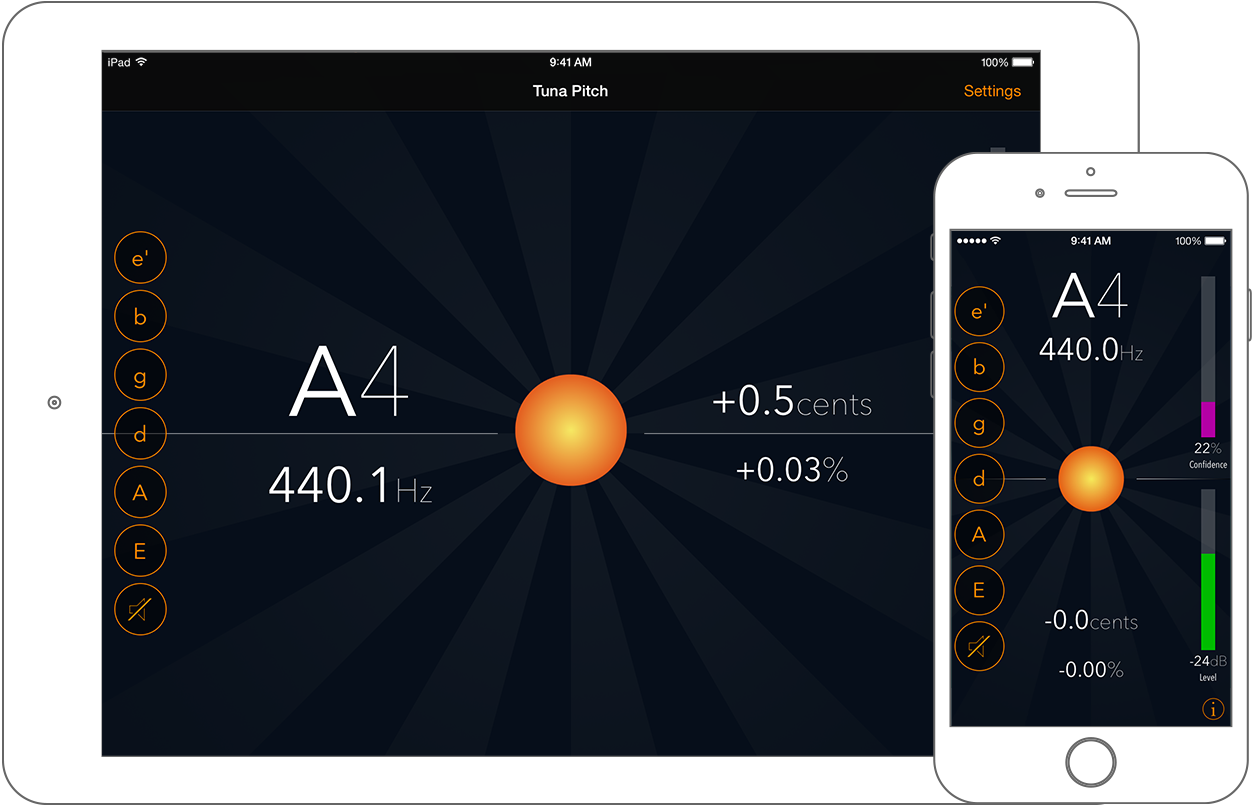 Robust mobile marketing analytics and attribution.
Key Features:
Attribution modeling
Ad tracking and fraud prevention
Campaign management
Cohort analysis
ROAS optimization
Real-time analytics
Tune provides insight into the customer journey and campaign performance to pinpoint the best mobile channels and strategies.
38. Adjust
Mobile measurement and fraud prevention.
Key Features:
Attribution modeling
Real-time analytics dashboard
Ad revenue tracking
Fraud prevention
Automated reports
User-level cohort analysis
Adjust tracks mobile marketing and ad performance providing actionable data to reduce waste and improve ROI.
39. Mixpanel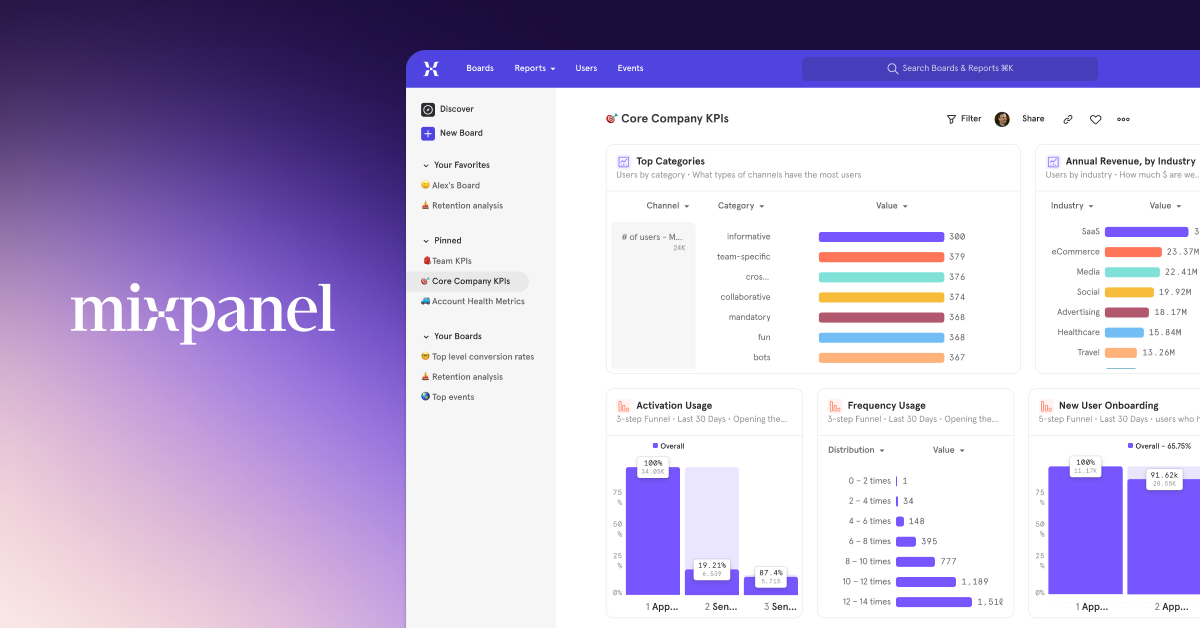 Powerful mobile analytics for optimizing engagement and retention.
Key Features:
Funnel and retention analysis
Audience segmentation
Cohort analysis
In-app analytics
Push and advertising analytics
A/B testing capabilities
Mixpanel goes beyond surface metrics to uncover what causes users to convert, engage with mobile messaging, or leave your app.
40. Amplitude
Mobile analytics platform to understand user behaviors.
Key Features:
User profile analysis
Retention cohort tracking
Funnel visualization
Automated user segments
Real-time data analytics
Predictive analytics
Amplitude's robust analytics enable you to analyze exactly how customers use your mobile products to optimize their experience.
Making Mobile Marketing Easy
This list highlights the expansive ecosystem of mobile marketing tools available. Key players like Braze continue to consolidate capabilities through acquiring platforms like Appboy and Leanplum.
Narrowing down the right mobile marketing apps for your business may seem daunting. The key is focusing on your specific goals and parameters such as:
Your budget – Some tools like Braze offer enterprise-level functionality at higher price points while apps like Airship have packages for midsize businesses. Free trials allow you to test options.
Your existing tech stack – Look for platforms with integrations like APIs that allow a unified view of campaign data and customer information from your CRM.
Your team's capabilities – Some apps like Swrve are easy for non-technical users while platforms like Localytics offer more advanced functionality suited for more technical teams.
Your users and their needs – Consider your target audience and their mobile usage to determine if they'll best respond to push, in-app messaging, SMS or another channel.
While today's market provides endless choice, you don't need dozens of mobile marketing apps to execute an effective strategy – just a select few tailored to your goals.
The most critical element is using data and automation to make mobile messaging timely, relevant, and personalized. With consumers constantly connected via smartphones, the brands that can best engage them in the moment will win.
Let's Get Started with Mobile Marketing
The statistics don't lie – mobile has become the primary digital platform. Failing to integrate it into your marketing means missing out on huge opportunities to drive growth.
With consumers always just a tap away, you need a strategic mobile marketing plan to connect with audiences on their devices. Key steps for getting started:
Set Specific Goals
Determine the concrete objectives you want to achieve such as increased app downloads, more mobile website traffic, higher ad response rates, or greater engagement. Establish key performance indicators to track.
Analyze Your Mobile Data
Look at your website analytics, ad data, and other sources to understand how people currently use mobile to engage with your brand. Identify areas to further optimize.
Build Your Strategy
Choose the right mobile tactics and tools to accomplish your goals based on your research – this will likely involve a mix of messaging channels, ads, and rationalizing platforms.
Create Frictionless Experiences
Ensure your website is mobile-friendly, ads and landing pages are simple and impactful, and messaging drives users to take action.
Personalize Content
Leverage mobile data to segment users then tailor content and offers based on their behaviors and needs for greater relevance.
Automate for Scale
Use platforms like Braze to set up triggered campaigns across channels that deploy automated, personalized messages.
Continuously Optimize
Analyze performance data to identify what's working then double down on those mobile strategies. Test new tactics and adjust based on results.
With the right preparation and tools, you can develop an effective mobile marketing plan matched to your business's specific objectives and audience.
Connecting with customers on their smartphones allows you to reach them anytime, anywhere. Mobile provides data to better understand audiences and craft tailored content as well as enabling automation for efficient personalization and messaging at scale.
By embracing mobile marketing, you can transform how you engage audiences to drive real business success. Let's connect and explore how mobile can help take your business to the next level.